EVERYTHING YOU WANT
for modern living
RUBICON WITH ITS SLOPED ROOFS, SHIMMERING BRICKS OF DIFFERENT HUES AND BEAUTIFUL LANDSCAPING, RUBICON BOTH CATCHES THE EYE AND COMPLEMENTS ITS SURROUNDINGS.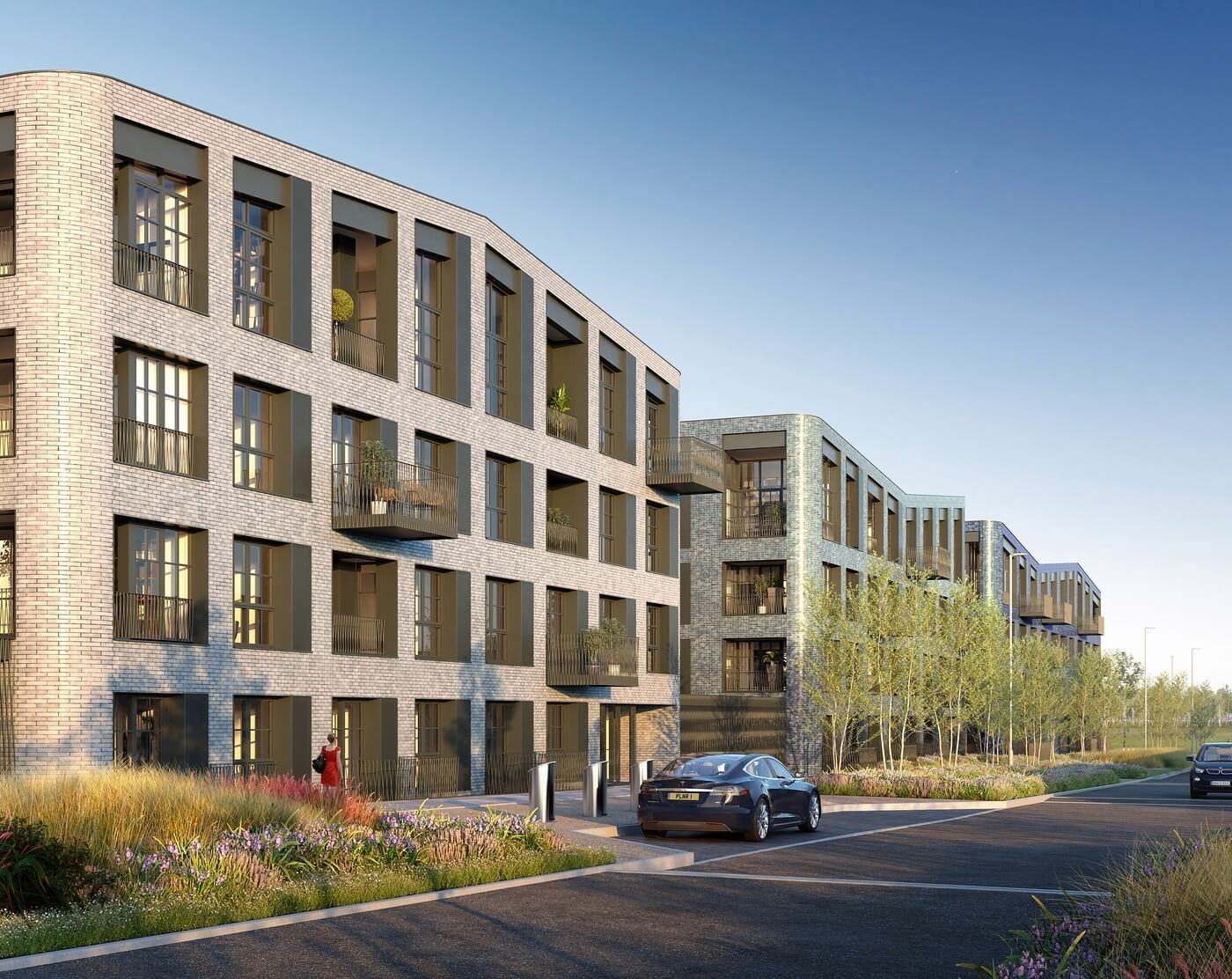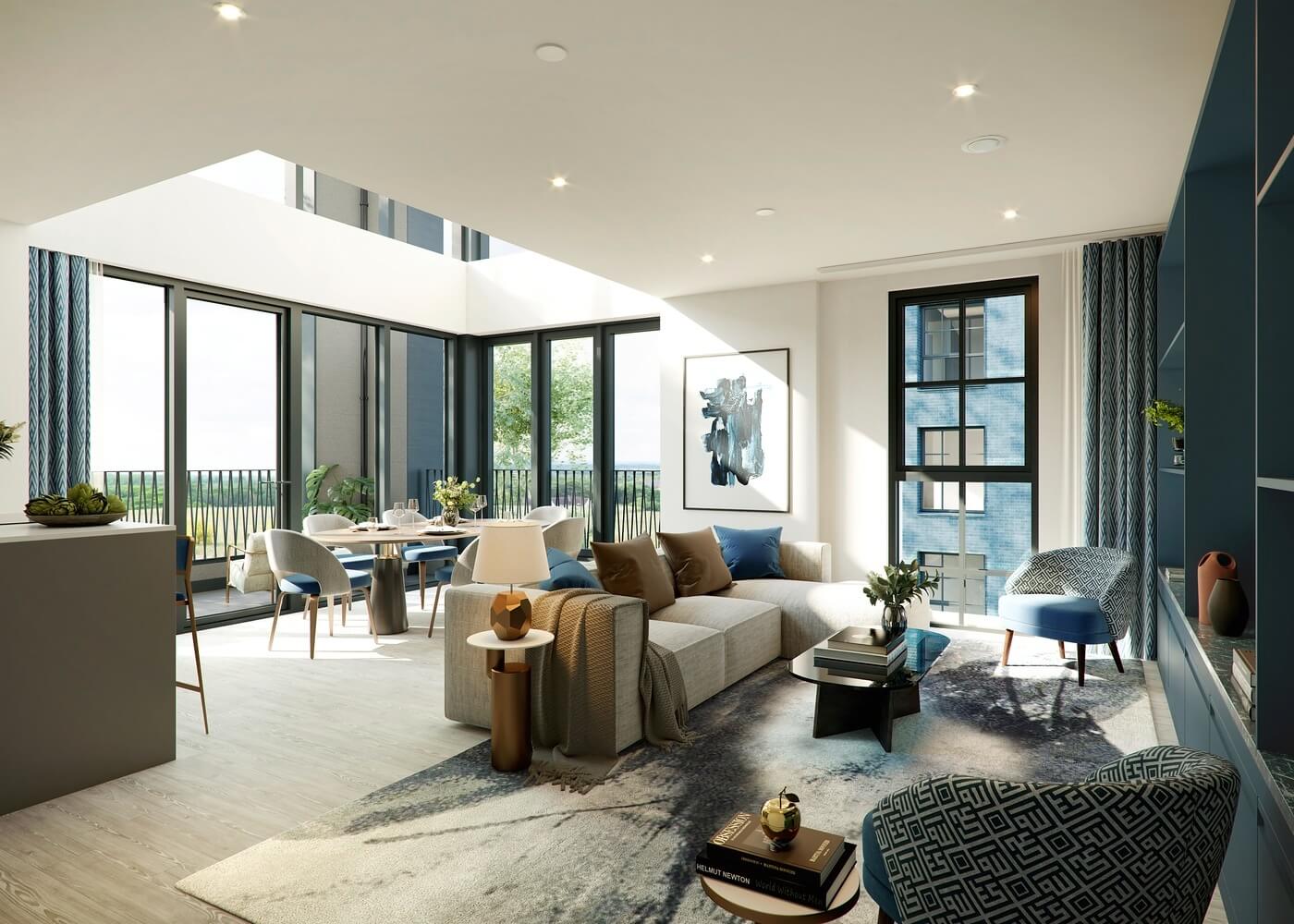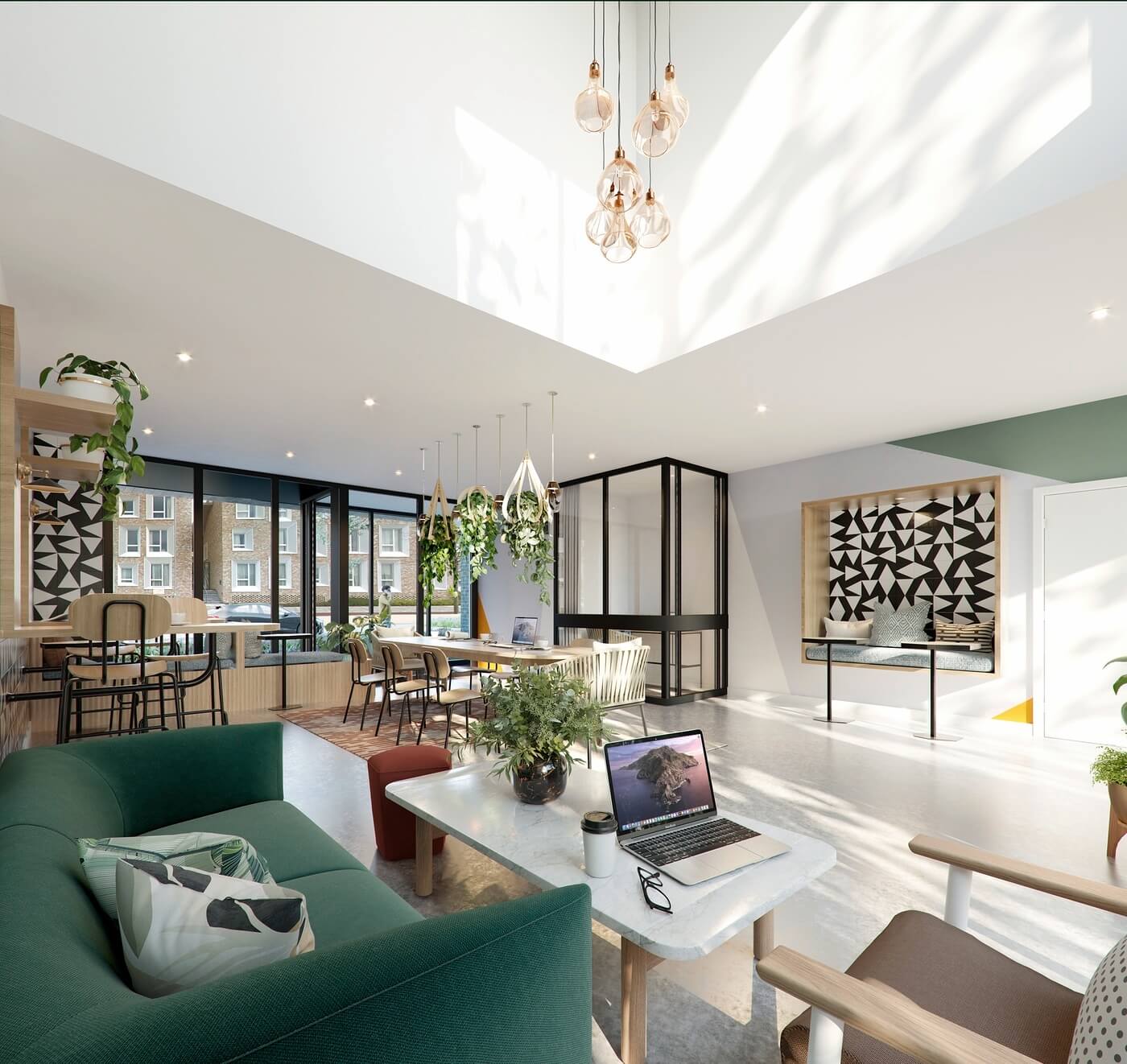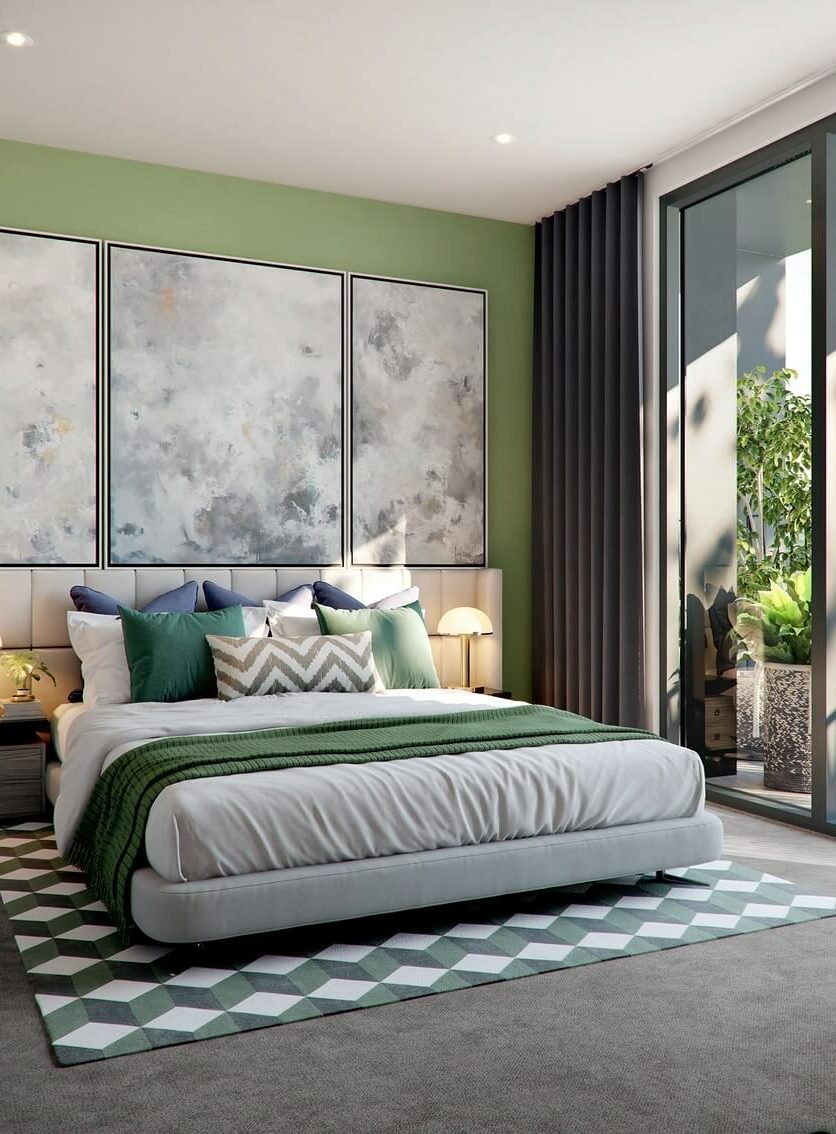 Designed by world-renowned Alison Brooks Architects, Rubicon contains an exceptional range of apartments and penthouses, from studios to 3 bedroom duplexes, and well-designed co-working spaces, providing a vibrant and stimulating community for you to enjoy.
Landscaped green spaces run between the buildings, with places to sit and talk, and quiet sanctuaries for contemplation. Trees, hedgerows and planting have been thoughtfully planned to echo nature and create moments of delight around each corner.
Inside, the apartments have their own sophisticated look, with black industrial-style glazing, contemporary kitchens with quartz worktops, and matt black sanitary ware. Full height windows, high ceilings and open plan layouts add to the sense of space and airiness, while underfloor heating brings warmth and comfort. Natural materials and a cool colour palette make the most of the abundant light and enhance the modern aesthetic.
Rubicon Gallery
Explore the Rubicon phase at Knights Park below.
Internal
Externals
Apartment Blocks
Coworking spaces