A VISIONARY
new neighbourhood
CONCEIVED BY THE UNIVERSITY OF CAMBRIDGE, EDDINGTON IS AN EXCITING, AWARD WINNING NEW NEIGHBOURHOOD, UNIQUE IN ITS DESIGN AND A STUNNING PLACE TO CALL HOME.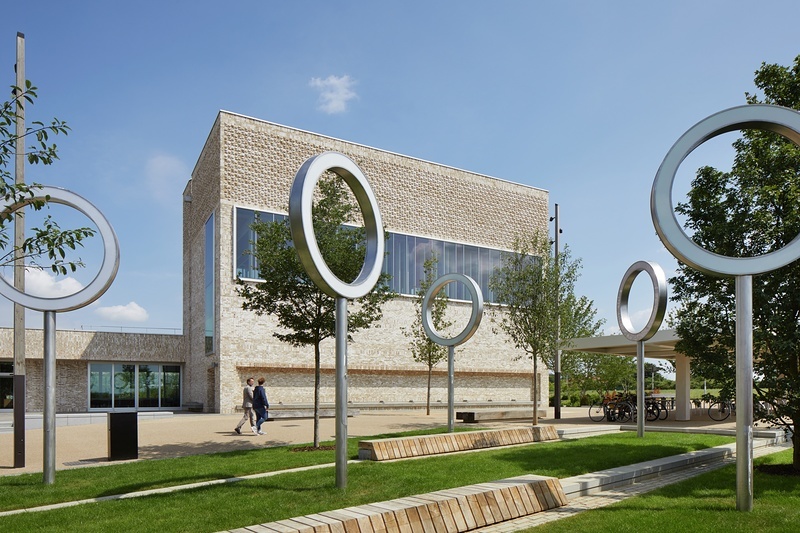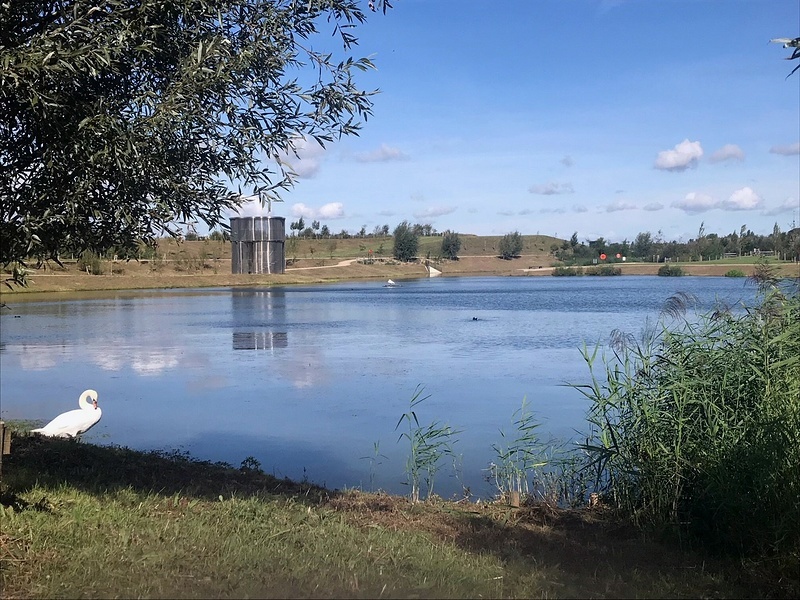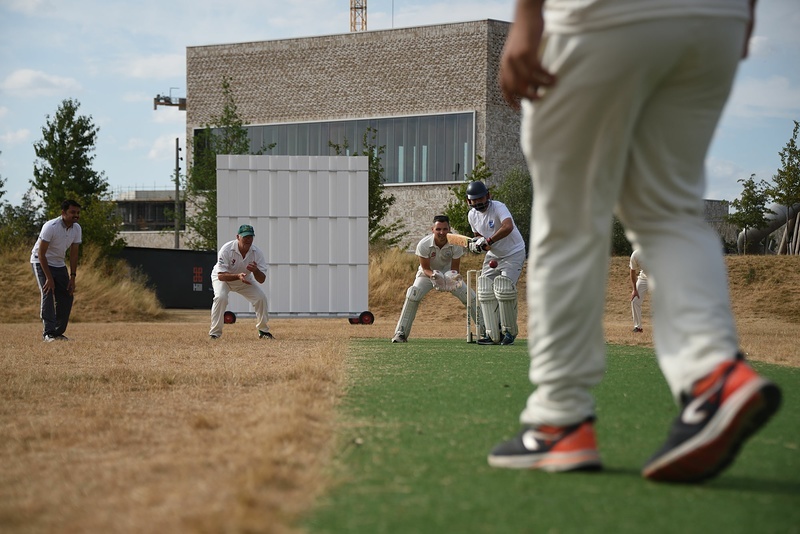 Eddington is a place in its own right, with all the elements needed for a community to thrive. These include a hotel, school, nursery, shops, market square, community centre, sports facilities and over 50 hectares of open space for people to enjoy, meet each other and make connections.
Designed to exemplary standards of sustainability, Eddington will support a healthy, active and environmentally conscious community. It will act as a model for sustainable largescale developments all over the country, with environmentally protective features woven into all aspects of its construction and operation. It has been carefully planned to enable you to minimise your environmental impact, with an abundance of pedestrian and cycle routes, a public transport network, green infrastructure and energy efficiency.
Eddington will also enhance the city and help the University of Cambridge continue to develop, grow and maintain its world-leading status, by providing high quality homes for key workers, students and the public in a vibrant place to live.
DISCOVER EDDINGTON
Designed to exemplary standards of sustainability, Eddington is a visionary new neighbourhood. Watch the video below to get a sense for the neighbourhood imagined by the University of Cambridge
EDDINGTON GALLERY
Explore Eddington below
FORWARD THINKING
in a historic setting
CAMBRIDGE HAS A LONG TRADITION OF INNOVATION, AND THIS ANCIENT CITY IS NOW AT THE HEART OF AN EXCITING TECHNOLOGY HUB
Famous for its world-class university, beautiful architecture and classic quads, Cambridge is a city with a magnificent heritage. But it is also a vibrant city, with a diverse mix of residents, leading technology businesses and research facilities, and striking, modern buildings.
Cambridge offers fantastic career opportunities, both in the city itself and the wider area, thanks to the prevalence of high-tech businesses. Nicknamed 'Silicon Fen',the area is home to innovative tech companies such as Apple, Microsoft and Huawei. Biotech business is also booming, with giants including Astra Zeneca providing significant employment at the Cambridge Biomedical Campus.
Life in Cambridge is rich and stimulating. Numerous museums house exhibitions of all kinds, while its galleries make it a thriving hub for the visual arts. Events such as the Cambridge Folk Festival and Big Weekend bring an exciting programme of live events to the city, and the centuries old tradition of the Midsummer Fair continues to be held on Midsummer Common.
And with numerous shopping centres, boutiques, independent stores, a bustling market and plenty of places to eat, drink and meet, Cambridge is a fantastic city to have so close to hand.
World-class education
at every level
Cambridge is famous for its university, but its educational excellence also extends to the earlier years of learning.
Five minutes' walk from Knights Park is the University of Cambridge Primary School. Rated Outstanding by Ofsted, this unique school is situated in an inspiring circular building with open green space at its centre. As the first primary University Training School in the UK, it is committed to exemplary teaching and learning for children, with an approach that is creative, bold, free-thinking and rigorous. For older children, there is a choice of Good or Outstanding rated secondary schools across the city, while the Cambridge Academy for Science and Technology offers a STEM curriculum at GCSE and A-Level. There are also a number of independent schools in the area catering for boys and girls of all ages.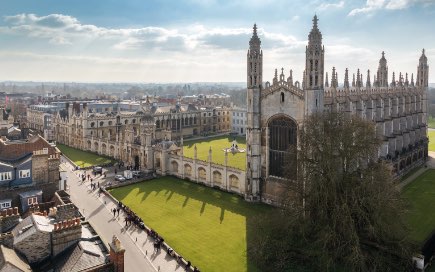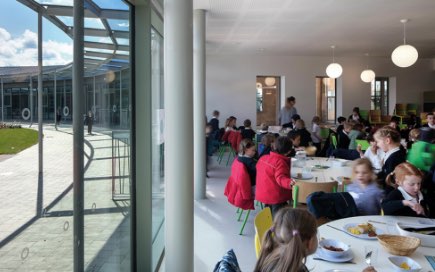 Primary Schools
University of Cambridge Primary School

Eddington Avenue, Cambridge CB3 0QZ Ofsted rating: Outstanding

Mayfield Primary School

Warwick Road, Cambridge CB4 3HN Ofsted rating: Good
Secondary Schools
Chesterton Community College

Gilbert Road, Cambridge CB4 3NY Ofsted rating: Outstanding

Parkside Community College

Parkside, Cambridge CB1 1EH Ofsted rating: Outstanding

Impington Village College

New Road, Impington, Cambridge CB24 9LX Ofsted rating: Good
Independent Schools
King's College School

West Road, Cambridge CB3 9DN For boys & girls aged 4–13

Heritage School Cambridge

West Road, Cambridge CB3 9DN For boys & girls aged 4–13
The University of Cambridge
This historic and internationally renowned university is consistently ranked as one of the best in the world. It is spread across a number of colleges throughout the city, each with their own character, and combines cutting-edge research and technology with magnificent period architecture and cultural activities.
CAMBRIDGE SHOPS AND BOUTIQUES
From markets to grand arcades, Cambridge offers an enjoyable shopping experience.
The city's historic core and cobbled streets are home to one-off gems, independent boutiques and delicious food stores. The famous Market Square sells a huge range of goods, while the long-running All Saints Craft Market is the place to pick up unique and handmade items such as jewellery, pottery, photographs and paintings.
For leading brands and retailers, head to the Grand Arcade, home to 60 fashion, furnishing, technology, beauty and food names, plus a flagship John Lewis department store. The Grafton and Lion Yard shopping centres offer more high street favourites, while King's Parade offers a variety of shops amongst the famous colleges.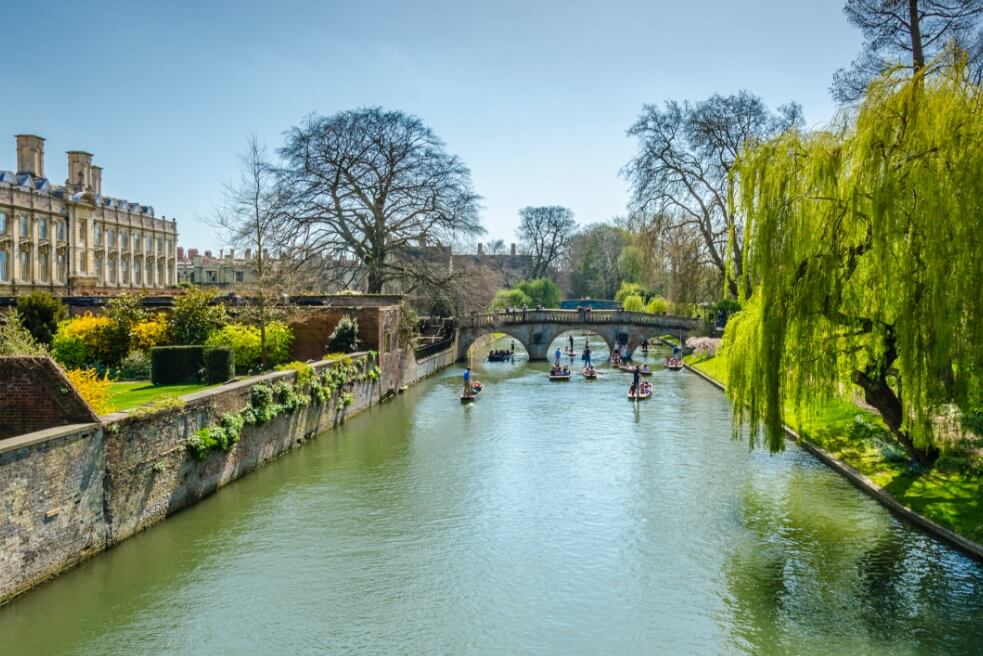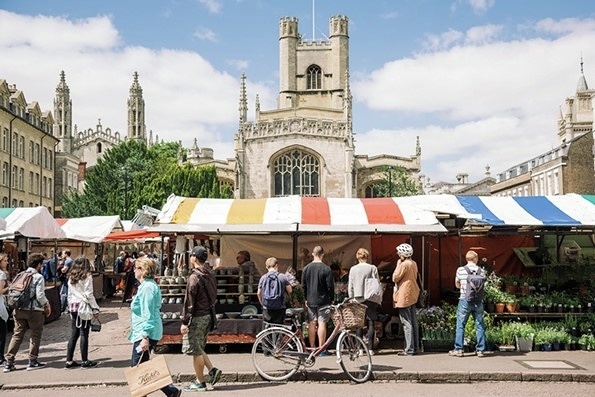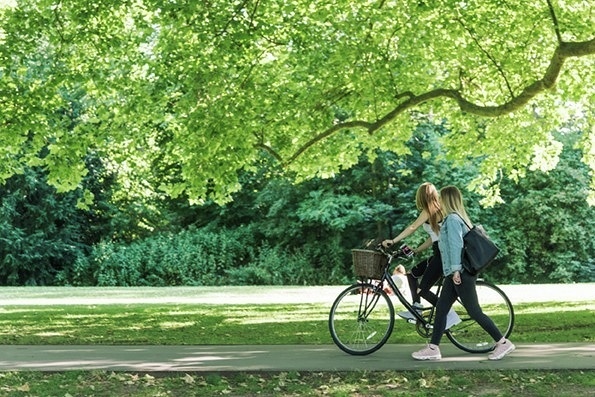 DINING OUT
From a relaxed coffee to fine dining, there is a feast of eating and drinking choices in the city.
The area around Bene't Street has a wide variety of independent restaurants and food stores, while Market Street is lined with a mix of popular chains and one-offs. Options range from Belgian waffles and authentic gelato to gourmet burgers and vegan treats. There are also numerous food vans around the city offering tasty street food and snacks.
Midsummer House is a perennial favourite for an elegant dinner, and Trinity offers an exciting and contemporary menu from its historic location. For something more casual, Cambridge's cosy pubs and stylish bars offer plenty of choice for drinks with friends.